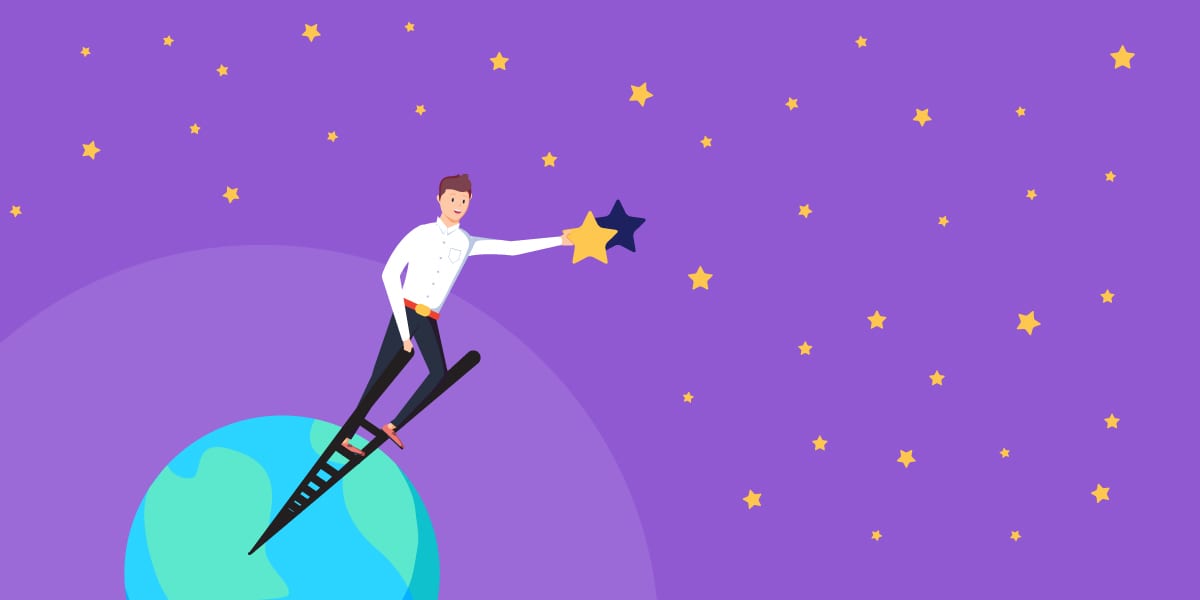 We are excited to continue our webinar series – Business Leader Insights and were so lucky to have Jennifer Turner, the Executive Vice President and Managing Director at Segerstrom Center for the Arts, and President & CEO Elect at Tennessee Performing Arts Center take the time to join us this month for our webinar on Putting Your Career and Development First. We were doubly thrilled that her perspective and insights align with our HR WarriorⓇ courses – especially when it comes to tips and ideas on how to move ourselves up our own priority ladders. If you missed tuning in you can watch the full webinar here.
The key takeaway? You can't have a development plan, without a development plan. Set growth, learning, and development goals and make them S.M.A.R.T goals, so you know what you need to do and when you need to do it.
We started this series because:
1) We have learned the most from our business partners and what they want from a strategic HR relationship,  
2) The business leader discussions are the most popular part of our HR Warrior workshops and  
3) There's safety in being able to learn from and ask candid questions of business leaders who aren't part of your organization.  
We wanted to make these quick B12 shots of development. Grab a nugget or two and then go back to your work! Take time for yourself and your development!
THIS MONTH'S TOPIC: Making and Following YOUR OWN Development plan
It may have taken a few moments to get the camera facing the right way, but as soon as she did, Jennifer was on fire with helping us identify where and how we can make actionable changes to make ourselves a priority for development and growth.
This might be one of the most obvious topics we ever cover, but I think we could all confidently bet that it is the one most likely to be ignored and de-prioritized. De-prioritizing yourself is one of the easiest and most common habits we pick up early in our careers and it can easily become a mantra of – "Do as I say, not as I do".
Especially as HR leaders where we are looking to foster growth, development and the future leadership of our team – we need to reflect the culture that we are looking to create.
"We need HR to reflect that culture we are trying to create."
Jennifer's Perspective:
Jennifer was able to bring a really unique perspective on her personal journey and perfectly captured that we should be looking to create within HR and across the organization. Her key points were:
1) Reflect the culture you are trying to create
2) Be consistent across the organization
3) Be accessible to all employees and managers
4) Have a voice at the leadership table
5) Partner with the business to identify key talent within the organization
6) Find opportunities in-house (if outside development is not available)
7) Your recruiting and onboarding is a reflection of your organization. Make sure you are sending the right message
Jennifer's biggest takeaway was to treat yourself like you would a team member. First, make a plan based on your career and development goals. Second, surround yourself with a board of directors who can act as mentors for and advisors to you in helping you keep yourself accountable to your development plan.  
Then take advantage of the opportunities you have, even if they don't seem like a direct fit within the traditional HR function. You will be amazed at what can be learned through better understanding of the overall business and environment in which your team is working.
Next Steps:
1) Take a look at our resources in the sidebar
2) Sign up for our Building HR Capability Virtual HR Workshop and make sure to add Tuesday, May 14th at 9 am PDT to your calendar for our next webinar, where we will cover the importance of Aligning HR Goals to the Business. We will have special guest Carla Hanson, Michigan Market President at Arch Staffing & Consulting.
3) And don't forget to follow us on social media – where HR WarriorsⓇ unite!